CEREMONIES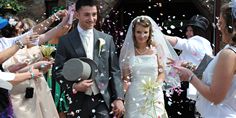 Information on wedding ceremony options at The Mill Forge
ACCOMMODATION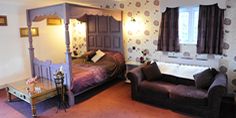 Information on the ensuite accommodation at The Mill Forge
RECEPTIONS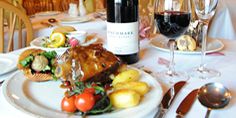 Details about hosting your wedding reception at The Mill Forge
TARIFFS
A breakdown of costs for weddings, accommodation and receptions
Terms and Conditions
PROVISIONAL BOOKING
The Mill will hold a provisional booking for 10 days without obligation. If no deposit is received then the booking will automatically be released.
PRIME TIMES
The Mill will reserve the "prime" times of 11.30am, 1.00pm, 2.30pm and 4.00pm for parties who are staying and dining with us. The other times are available for ceremony only bookings. If an accommodation and meal booking were to be cancelled then The Mill reserves the right to move the ceremony to a non prime time.
CONFIRMED BOOKING
WEDDING PACKAGES - The appropriate deposit for your package must be made when submitting your booking form.
Please note we can not accept one without the other.
Any accommodation discount only applies to accommodation booked direct with The Mill.

ACCOMMODATION - A deposit of £20 per room per night is required to confirm a reservation for a room.
WEDDING MEAL - A deposit of £5 per person is required to confirm a meal.
CANCELLATION by the Client
Wedding Packages - All packages including ceremony only bookings will be refunded according to the timescale below
Less than one month 10% of ALL monies paid
1-3 months 20% of ALL monies paid
3-12 months 40% of DEPOSITS paid
More than 12 months 60% of DEPOSITS paid
Deposits on additional guest meals will be subject to a £5 administration charge per guest in the event of cancellation.
Deposits on accommodation will only be refunded within 7 days of the deposit being received. After 7 days an administration charge of £20 per room per night will be implemented.
If a room is cancelled after 8.00am on the day prior to check-in, or the guest does not arrive, the room will be charged in full regardless of circumstance.
CHANGE OF DATE / TIME …If a wedding date is changed to a later date or time then all monies paid will be allowed against that revised date. The Mill will allow a wedding to be changed once only and a new date is required within 2 weeks. A wedding date / time cannot changed less than 12 weeks before the ceremony date.
N.B. Changes of date / time will be subject to an administration fee equal to 10% of the package price.
CANCELLATION by The Mill
The Mill reserves the right to cancel the reservation if:
- The Mill or any part of it is closed due to circumstances outside its control;
- The booking may prejudice the reputation of or cause damage to The Mill;
In such event The Mill will refund any advance payment (including deposits) but will have no further liability.
OUTSIDE FORCES
In the event of a force majeure such as the Coronavirus lockdown and a wedding is unable to go ahead through no fault of either party, we would be happy to reschedule bookings to a new date without charging our usual fee for this. Should the customer wish to cancel their booking, we would refund all monies with the exception of 20% of the package price to cover work done in preparation for the wedding.
EXCLUSIVE USE
Offer only for parties of 45 or more
PAYMENT
WEDDING PACKAGES – The balance of all packages is due no less than 3 months before the ceremony date. Additional guest meals, wines or buffets must be paid no less than 21 days before the event. NO REFUNDS GIVEN AFTER THIS TIME.
RECEPTIONS - Full payment is required no later than 21 days prior to the event. After this time, the numbers you have given us will be accepted as final. An increase in numbers (within limits) will only be allowed at the discretion of The Mill and will be charged accordingly.
Please allow extra time for posting in order for cheques to clear, payment should be with The Mill 21 days before the event.
ACCOMMODATION - The balance of payment MUST be made on the day of arrival, but may be paid in advance if desired. Unless specified otherwise, deposits will be allocated to individual rooms.
PAYMENT METHOD
We accept all major credit cards, but not American Express. Cheques to be made payable to 'The Mill'. Please note that we cannot accept a personal cheque exceeding the cheque guarantee card limit less than fourteen days before the event.
PRICES
Prices are correct at time of print and are inclusive of VAT @20% but may be subject to change.
Registrar's prices are correct at time of print but may be subject to change.
ACCOMMODATION
Check in time is 2.00pm on the day of arrival. Check out time is 10.00am on the day of departure.
A changing room is available which must be pre booked and will incur a charge of £10per hour with a minimum hire of 2 hours.
Responsibility for payment lies with the person who has booked the accommodation whether an individual or group booking.
FUNCTION ROOMS
Individual function rooms will be allocated by The Mill, and we reserve the right to change function room allocation in the event of party numbers changing significantly. The function room you will be allocated will be private to you for the duration of your wedding reception meal including speeches, cutting of the cake etc. but please be aware that after the formalities are concluded you may be asked to vacate your function room.
Due to concerns about food hygiene and allergen protocols, we do not allow couples to provide any form of self-catering beyond their wedding cake and a sweetie selection as part of their wedding reception meal. If your wedding cake is a collection of cheese wheels, please contact us for a price on crackers and chutneys.
HOUSE DISCO
Subject to numbers present at weddings on the day, a FREE disco is provided at The Mill's discretion and is available to all guests of the hotel and not private to any individual party. The Mill reserves the right to cancel a disco if the numbers do not reach the originally booked amount.
GENERAL
You will be liable for the cost of repairs carried out as a result of damages caused to any part of the hotel premises or equipment therein by negligence, wilful act or default of any person invited by you or on your behalf to the hotel.
The Mill is totally non-smoking and will not allow smoking in any of its premises.