CEREMONIES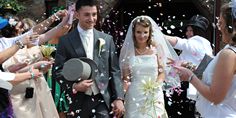 Information on wedding ceremony options at The Mill Forge
ACCOMMODATION
Information on the ensuite accommodation at The Mill Forge
RECEPTIONS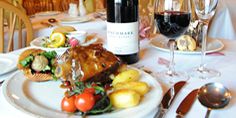 Details about hosting your wedding reception at The Mill Forge
TARIFFS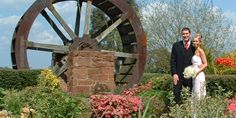 A breakdown of costs for weddings, accommodation and receptions
Privacy Policy

Overview
The Mill Forge, Wedding Venue near Gretna Green is aware of the need to address Internet privacy issues and we believe you should be aware of how we intend to treat any information about you that we might receive on the Internet as a result of your visit to this website.
Information About On-Line Visitors
You can visit this website without telling us who you are or revealing any information about yourself. Our web servers collect the domain names, not the email addresses of visitors. In general at The Mill Forge, we gather information about users of the Site collectively in order to determine, for example, which areas users access more frequently. This information helps us to determine what is most beneficial for our users, and how The Mill Forge can continually create a better overall experience for our users by improving our range of services and the content of the website.
There are times however, when we may need information from you, such as your name, address and business needs. Customarily, the personal information The Mill Forge obtains is used only to respond to enquiries and Gretna Green wedding bookings. We may also ask you to voluntarily provide us with information for market research such as, your interests, demographics, and experience of the area. The Mill Forge will not release your name, address, email address, card details or any other information to any outside party. We will not trade, sell or redistribute information that your provide to us to any other companies, organisations or individuals.
Cookies
There is a technology called 'cookies' which is an element of data that a website can send to your browser which may then store on your system. Our website pages use cookies to enable us to better serve you when you return to the The Mill Forge website. You can set your browser to notify you when you receive a cookie, giving the chance to decide whether to accept it or not.
Web Site Links
This website contains links to other websites which we believe will be of interest to visitors. While trying to link only to sites that share its high standards and respect for privacy, The Mill Forge cannot take responsibility for the content or the privacy practices employed by other sites.
General Data Protection Regulation Privacy Statement
INTRODUCTION
The General Data Protection Regulation (GDPR) comes into effect from 25th May 2018.  The Mill aim to be fully compliant with all relevant requirements by this date.  This privacy statement will inform you how and why we collect and process your personal information and what your rights are under the new regulations.
TYPES OF PERSONAL INFORMATION
Personal information is any information that relates to an individual and can be used to identify that individual.  At The Mill we require certain types of information from both customers and members of staff, including names, bank details, addresses and telephone numbers.  For employees, we keep National Insurance numbers, date of birth and emergency contact information.
WHEN WE SHARE THIS INFORMATION
We only share the information gathered from customers, internally for financial and operational purposes to perform the duties for which you have engaged us as a business.  For employees, we provide information directly to HMRC, local authorities for legal purposes; we may also provide an employment reference request with permission from the employee/ex-employee.
WHERE WE STORE THE INFORMATION AND KEEP IT SECURE
Electronic information is encrypted and stored on our server for both customers and employees, with limited access by Office Personnel/HR Personnel/Senior Management only.  An encrypted daily backup is maintained and taken off site.  All computers are password protected.  Any paper-based details are stored in the Office Manager's filing system, which are locked at all times.
HOW LONG WE KEEP THE INFORMATION
We keep your information for as long as legally required and all personal information is securely destroyed.
YOUR RIGHT TO ACCESS TO THE INFORMATION
You have the right to access the personal information we hold about you.  If you believe it is incorrect, you have the right to correct it.  You may request the removal of personal information; this may be subject to legal requirements and to continuing provision of the services we provide to you as a customer or your employment with The Mill.  We will advise you where it is not possible to remove your data from our files and provide the reason why.