Romance Package £495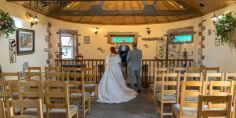 For parties of 2 to 12, our Romance package is perfect for small groups
Dream Packages £1,095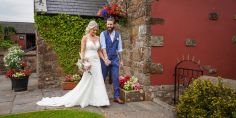 For parties of 10 or more, the Dream package is the ideal solution
Celebration £1,795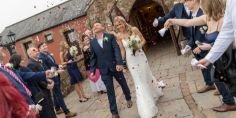 For parties of 20 and above, our Celebration package has everything
Exclusive Use £3,795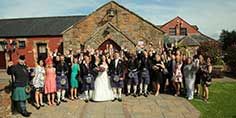 Hire the Mill Forge exclusively for your Gretna Green wedding
Gretna Green Weddings at The Mill Forge
Free friendly advice on Gretna Green Weddings and a warm welcome always awaits you at The Mill Forge. Our team of Gretna Green Wedding Planners are happy to answer any queries you may have and show you around the wedding venue if you are able to come and visit us.
Please contact us on 01461 800344 to discuss your Gretna Green wedding requirements
---
At the Mill Forge Gretna Green our expert wedding planners can book any or all of the following wedding services
Your Gretna Green anvil wedding ceremony
Comfortable accommodation for you and your wedding guests
A wedding reception and meal to celebrate your marriage
Florists for wedding bouquets and buttonholes
Photographers to record your special wedding day forever
Gretna Green Pipers for the traditional Scottish feel
Stylists / Beauticians for bridal makeovers
---
Wedding Party Accommodation
We have thirty-three en-suite chalets comprised of single, double, family rooms and of course bridal suites. The restaurant boasts three separate reception rooms which are suitable for large or small parties.
The Mill hotel is a listed building dated circa 1740, the farm & millhouse have been converted to form a restaurant & chalet style accommodation.
The original features have been kept wherever possible while incorporating modern amenities to ensure the best possible facilities for guests visiting The Mill Forge for weddings, a short break or an anniversary.
Gretna Green Wedding Venue
Marry at the Mill Forge and you are assured of a perfect wedding day. The Mill Forge is one of Gretna Green's premier wedding venues, this is due to our attention to detail, relaxed friendly atmosphere and many years of experience.
The Mill Forge is a family run business situated in a stunning purpose built location.
Contact The Mill Forge today on 01461 800344 or through our contact form and we will give you free friendly advice on how to book your Gretna Green wedding